To be rectangular baskets fabricated from a hexagonal mesh of heavily galvanized steel wire. The baskets are filled with rock and stacked atop one another to form a gravity-type wall.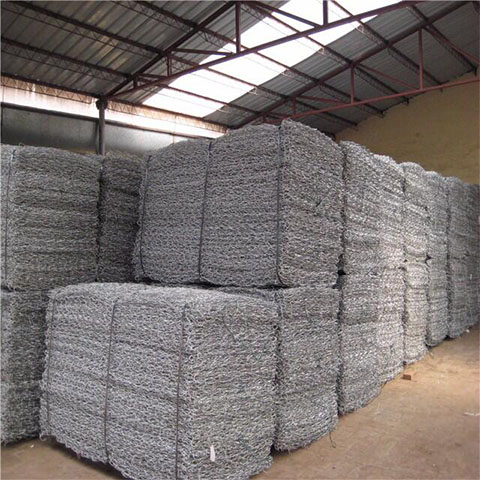 PRODUCT DETAILS:
Place of Origin:Hebei, China
Material:galvanized iron wire,PVC coated wire.
Wire Thickness:2.0mm-4.0mm
Gabion Cage(usual format):2m×1m×1m,6m×12m×0.3.
Features:
1.Economical
2.Flexible. corrosion resistant and can stand up to extreme weather.
3.Simple struction, requiring no special technique.
4.This makes the gabion mesh harmonious with the surrounding natural environment.
5.Good permeability of the mesh prevents damage thus helping ensure the stability of hillside and beach.
Packing:
1.pallet or in bundle
2.packed with waterproof paper and then wrap plastic film
3.as your requests
Specification:
Mesh(mm)
Wire Thickness(mm)
Selvedge wire Thickness(mm)
Size(m)
60×80
2.0-4.0
3.0-4.0
2.0×0.5×0.5
2.0×1.0×0.5
4.0×1.0×0.5
2.0×1.0×1.0
4.0×1.0×1.0
2.0×1.5×1.0
80×100
80×120
100×120
100×150
120×150